Thanks for purchasing The Virtual Assistance Business Online Course.
Your access details is on its way to your inbox.
While you wait, I Have A Few Questions For You...
Are you struggling with finding your passion so that you can successfully turn it into an oil well?

Have you discovered your passion but you are not sure if it can pay your bills should you decide to give it your full attention?

Do you desperately want to start a business but don't know if the business idea you are nursing is scalable or is a good idea in the first place?

Have been able to help a few people with your passion or natural gifts but you don't know how to start a successful business around it?

Are  you already in business or have a well-paying job but you are not fulfilled because you would rather be doing something else you feel God has designed you for but you are scared to follow this passion because you don't know if you will not end up stranded?
Yes?
Then you need what I am about to show you.
The Passionpreneur Success Pack is designed to set you on the road to earning a fee for what you would have gladly done for free.
This is what you get once you gain access to the "Passionpreneur Success Pack":
3 video courses:
1. How to Launch a Wildly Successful Business Around Your Passion. ($199 Value)
How to overcome the fear of starting.

What to expect as you start out.

How to make sure you show up despite challenges.

How do to handle objections and hatred.
2. How to GROW a Wildly Successful Business Around Your Passion and Expertise. ($199 Value)
How to handle the fear of not being capable/enough.

How to convince people to buy from you.

How to increase your customer base.

How to handle people who want free services.

How to put a price on your passion and expertise.

3 secrets to grow your business.
3. How to build a 7 Figure Personal Brand Online. ($147 Value)
How to know which of your abilities to build a profitable brand online.

The elements of personal branding.

How to overcome confusion, shyness and fear of not being enough as a newbie online.

How to create compelling offers that your audience will buy even before you launch.

Monetization: How to create compelling offers that people will buy before you launch.

How to put the right price tag on your offers without short-changing yourself.

How to get consistent flow of customers even if nobody knows you.

Mistakes to avoid as a personal brand.
Plus 3 Workbooks:
The Passion/Purpose Finder - Discover how to navigate the one true thing(s) you're called to do, that brings you satisfaction and how to hone them into income-generating skills, whether it's Public Speaking, Creating Online Courses, or Starting a Business etc. ($47 Value)
The Successful Business Idea Validator - Discover the exact strategy I used to grow my business into a 7-figure monthly income, and get amazing working systems to do the same. ($47 Value)
Passion to profit worksheet - Save hours of work and use my exact passion to profit worksheet for building a successful business doing what you love. ($47 Value)
Total Value =  $686
If You Act Now
You Will Also Get These
Amazing Bonuses…
Additional Bonus #1: Private Support group on Facebook (only for paid customers) where we reveal powerful case studies and strategies you can use to grow your business into 7 Figures ($99 value)
Additional Bonus #2: Group mentoring call ($197 value)

Additional Bonus #3: Social Media Marketing E-course ($197 value)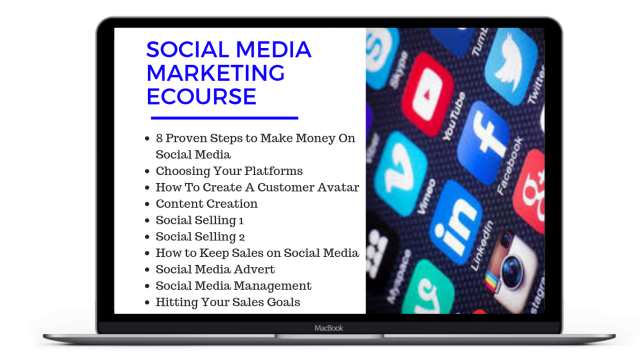 Total Value = $1,179
Up to this point, this material has been reserved for my private clients, who pay me $1,000 per month to walk them through these steps personally.
But I decided that if I really wanted to help thousands of people achieve their financial goals, I needed to capture this information and make it affordable.
So if you invest in Passionpreneur Success Pack today,
You won't pay the $1,000 that I charge to give a one on one training...
You won't even pay the $500+ it costs to attend one of my live events and get this training in person...
You Can Get All Of This Today
For A One-Time Payment Of
Only $50/N18,000!
Why Am I Giving So Much Discounts?
I am giving you access to the Passionpreneur Success Pack because I have seen your readiness to succeed when you purchased the The Millionaire Housewife Academy Course for Virtual Assistants and I want to lend you a hand on your path to becoming a successful entrepreneur.
Before you click on the button below, know that this offer is only available to you because you purchased The Millionaire Housewife Academy Course for Virtual Assistants and this offer is not available again at any time and place.
Are You Ready To Become A Multi-Million Personal Brand?!
 Yes! I'm Ready To Create Wealth And Impact Doing What I Love!
Click The Button Below For One Time Payment Of $50
You can become a success story like these my students
This course is impactful, eye-opening and enlightening! It helped me to pin-point my major passion, what I want to bring to the market place and how to go about it. Thank you Coach Temi. I got more than I paid for.

Abigael Awelewa
Temi is a Godsend. She helped me prioritize what was important in my life and professionally. She introduced me to the concept of being present and making space. She helped guide me to surround myself with people and tasks that were good for me and for my goals while eliminating the energy involved in tasks and relationships that were not. 

Her coaching in the Inner Circle was the start of my journey into the online business world and she provided me with the foundation for growth and success.

Funmi Ajele-Oyeyipo

Founder, EatFit Weight Management Program
This amazing lady Temi Ajibewa is truly endowed on all fronts.
Working with her gave me clarity and deep insight into the niche I am passionate about - #Marriage.
For effective results, The Electric Temi is the go to coach.
For doubling and tripling your investment, Temi is the resource person to reach out to.
For discovering your purpose in life, Temi is the one to talk to.
Thanks so much for allowing GOD to use you change lives positively.


Onome Adeyemo

Founder, The Sparkling Marriage Academy
---
See What Known Authorities Have to Say About Temi
Have you ever had someone who felt like a breath of fresh air? That is how Temi Ajibewa is. She brings with her a unique and electrifying load of energy in everything she does. She is determined at any task she executes and has a very compelling way of passing her message across.

She is dedicated to bringing out the best in the processes and people she is affiliated with. As long as this dynamic phase of world revolution is concerned, she is definitely the next titan to watch out for!

Niyi Adesanya

Leadership Expert
Temi is a passionate, hardworking and optimistic young lady who goes beyond the perceived impossible to achieve extraordinary results.

Her goal oriented, 'never-say-die' attitude keeps her admirable and anyone who works with her will be sure to smash their goals.

Bankole Williams

Life Coach & Business Consultant
"The Electric Temi", as she is fondly called is a passionate, creative, and versatile business woman who is committed to elevating every woman that comes in contact with her in the areas of financial empowerment, entrepreneurship, and using what you have in your hands right now. She walks the talk and has helped many women break free from the poverty mentality.

Mofoluwaso Ilevbare

John Maxwell Coach; Speaker and Trainer
THE PASSIONPRENEUR SUCCESS PACK GUARANTEE
I'm so confident in the Passionpreneur Success Pack, that I told my team we need to make the biggest, boldest guarantee we've ever made. That's why you'll get our 30-Day No Questions Asked Guarantee. If you aren't on the path to building and monetizing your personal brand on social media in the next 30 days, contact us and we'll give a full refund, no questions asked. I'm willing to take on all the risk, because I know this program has the potential to change your life and the lives of your entire family.
 Yes! I'm Ready To Create Wealth And Impact Doing What I Love!
(One Time Payment Of $50)
When I was learning how to monetise my passion I did not begin properly because I was hustling blindly and I made a lot of mistakes, but here is an opportunity for you not to make the same mistakes that I made when I started out.
By taking this step, and ordering for the Passionpreneur Success Pack, you are joining an elite group of action takers that have a clear plan to achieve their dreams.
Buy the Passionpreneur Success Pack to get started on your journey to creating wealth and impact doing what you love.
I'll see you inside.
Temi Ajibewa
#TheElectricTemi
The Passiopreneur Success Pack can be yours today for $50 only