Thanks for your purchase!
Please click the PDF icon or Download button below to download your eBook.
While your ebook is downloading, I would like to ask you a few questions.
Are you currently worried about not having enough quality time with your beautiful kids as you want? 

Are you constantly in fear of your kids drawing far from their mom? Not because you intentionally made it so, but because your career won't allow you to make time out for family as you want.

Do you want to be your boss and work on your terms where you set your own hours plus your rates and decide where, when and how you will work?

Do you want to have time for your family and take care of your kids but you really need to make money as well so that you can be independent and stop asking your husband for every single dime you need?

Do you want to own a thriving business but you are not so good at direct sales or product sales?

Do you wish you could make money using the skills you already have but you are not sure how to go about it?

Do you hear people make money online, working from home and you will like to have this life?

Does the whole idea of being a 'Millionaire Housewife' intrigue you and you will not mind being one and you are ready to be guided?
If you answered "No" to all the questions above, please don't bother reading further.
But if you answered "Yes" to any of the above questions, you want to pay attention to the very intriguing story below as it could change your life forever...
My name is Sefunmi Iloba, I am a Virtual Assistant (VA) and Virtual Assistant Coach. I train aspiring VAs how to start their own business from scratch, and to build 6 figure per month VA businesses just like I do.
Let me take a minute to 'unofficially' introduce myself to you, giving you a bit of how I came about the 'official' introduction you just read about me.
I started my virtual assistant business in late 2017. To be honest, I had NO idea what I was doing. I didn't have any tangible understanding of the job, in fact.
But what I did have... was my WHY - My Daughter
I wanted to be at home more with my daughter, who had been overly stressed from my taking her to work daily. I was an Administrative Assistant plus confidential secretary before I got married. 
I had a resumption time but the closing time wasn't certain as I have to be at work until my boss leaves. Sometimes I am lucky to close early and other times not so early. If you have ever been a personal Assistant to some 'Big Boss' you will understand what I am talking about. It is TASKING.
When I started, I didn't have a problem with the work as I was single and I stayed all by myself. But my work schedule became a serious issue after I got married and had my baby girl.
At the end of my maternity leave, I couldn't afford to drop her in the creche because of our finances then so for a while, I struggled with quitting my job to take care of my baby girl or paying for the creche service with all my salary.
As you can see, it was a pretty tough choice for me. (Who said women were the ones who had to make this kind of choices!)
Luckily for me, after seeing my struggle, my boss allowed me to bring her to work so long as my job is being done. Oh, it was such a relief! I got to keep my job and take care of my angel at the same time! (Not the perfect scenario when I have a deadline but far better than not having a job, right?)
The first few months were easy as my little girl will quietly stay in her car seat while I work. We had business only when she wanted to eat or I am less busy and just wanted her in my arms.
Issues started arising when she started crawling and many times she will fall out of the car seat in a bid to get out herself. 
As a sharp woman that I am, I resolved to putting her on a mat so that she can play all by herself. That worked for a while too until she had mastered the art of crawling and she will crawl to the shelf, pull down files and she will begin to tear the papers. 
Chai! Can you begin to imagine my frustration?
To tackle that problem, I had to tie her on my back while I work and trust me when I say it was tough for me and for the baby.
The stress took over me and the pressure inside of me was like that of a bottle of Coca cola that has been shaken too many times. Just a little touch brings about explosion that rocks the air. 
I had lost myself literally and if God had not given me a husband who was extremely patient and full of wisdom, I might have lost my marriage before it was 2 years old because he was always at the receptive end of my frustration. 
In June 2017, I couldn't take it anymore. I left my 9-5 job. 
Prior to leaving my job, I had enrolled for a coaching session with Temi Ajibewa. I had never heard about Virtual Assistance until Coach Temi Ajibewa mentioned it in one of my coaching calls with her. After the conversation with her, it felt like a good deal for me since I had the skills and buying and selling physical products was a big NO for me. It wasn't and still not my thing.
So, I put in the work. I woke up early. I stayed up late. I worked out my ass first, following her mentoring and can you guess what happened?
In six months I doubled my salary from the work I did as a Virtual Assistant! Even better, I had created a life for myself that I LOVED - having more time to tend to my family and most importantly my little cutie.
It's been a wild and fun ride since then. Without Coach Temi's training, I would have remained in my frustration - keeping a job that wasn't paying my bills and probably lost my marriage or left the job and remained a bloody housewife. 
I have always heard there are angels in human form but I never experienced it until I met Coach Temi. God bless my angel.
Sefunmi Iloba
SIVAS Global Ltd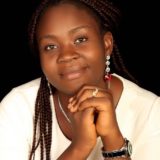 Sefunmi's story is just one of the frustrated women that are looking for a way out of their frustration. 
The sad truth is that not every one of them will have this kind of success story.
The reason for this is because most people are lazy and are looking for shortcuts to success.
If you are one of those people, do yourself some good now and stop reading because what I have to say is not for you.
But if you are ready to put in some work to liberate yourself and stop the frustration, I have some good news for you.
The training that I give Sefunmi and my other students is not a get rich quick scheme, but one thing is certain:
I do not have a hardworking student without results
---
So are you ready to learn the same things that I have taught these women and is now making them create results?
I know you have come this far because you want to learn, but before I reveal this to you, you should know that this training is not free but I have discounted it too heavily that you will have ONLY yourself to blame if you fail to liberate yourself from your current situation and frustration.
Click The Button Below If You Are Ready.